Child Care Services
---
Our Child Care Center is:
Licensed by the Penna. Dept. of Human Services,
Keystone STARS 4 rated, and
NAEYC accredited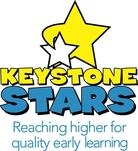 Keystone STARS
is a continuous quality improvement program. It has four star levels; STAR 4 being the highest. Our Bloomsburg Children's Center has achieved the STAR 4 rating. Each STAR designation has its own research-based performance standards which measure four areas that make a difference in the quality of care your child receives; the educated and well-trained staff, the environment your child is in everyday, leadership and management, and family and community partnerships.
---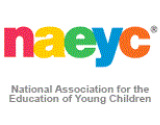 Our program is accredited by the
National Association for the Education of Young Children (NAEYC)
, which means that CCDP meets NAEYC's 10 standards of excellence in early childhood education. CCDP meets these standards by providing a safe and healthy environment for children, having teachers who are well-trained, having access to excellent teaching materials, and working with curriculum that is appropriately challenging and developmentally sound. CCDP is continuously improving ourselves, providing the best possible educational opportunities for children.
---

Child Care Philosophy
The purpose of Columbia Child Development Program is to provide quality child care for children. CCDP prepares children for all aspects of life by helping them develop to their full potential intellectually, socially, emotionally, and physically. CCDP provides an atmosphere of stimulation and creativity that encourages language, cognitive development, and adequately prepares children for entry into school.

What does quality child care include for you and your child at Columbia Child Development Program?
Creative Curriculum
Developmental Screenings
Concerned and experienced staff of certified teachers and trained professionals
Music and movement time
Circle time activities
Fine motor activities
Supervised indoor and outdoor play
Nutritious breakfast, lunch, and afternoon snack served daily at no extra cost
Daily contact with you regarding your child
Parent/Teacher conferences offered twice a year
Referral to special services, such as speech, for children who need them
Developmental Assessments
Information and referral to other community resources.

Columbia Child Development Program firmly believes that children benefit from actively participating in the learning experience. CCDP utilizes
Creative Curriculum
which enhances children's growth and development through appropriate practices. We offer a preschool/pre-kindergarten education program focusing on individual development for school readiness in five areas:
Social/Emotional
Gross Motor
Fine Motor
Language
Cognitive

SUMMER ADVENTURE CAMP

We offer Summer Adventure Camp at our 5th Street, Bloomsburg, Child Care center. The summer program includes weekly field trips, swimming, and hands on activities for children who have completed kindergarten through age 12. Please check out our

Summer Adventure Camp

web page for additional information.



Parents of enrolled children may come to visit at any time.
Visitors are always welcome, but please call for an appointment.




"The child must know that he is a miracle, that since the beginning of the world there hasn't been, and until the end of the world there will not be, another child like him."
Pablo Cassals