Welcome to Columbia Sullivan Head Start Programs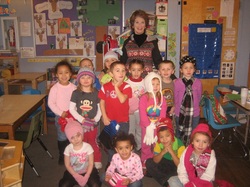 Columbia Sullivan Head Start
serves preschool children
between the ages of 3 and 5 years old
throughout Columbia and Sullivan counties.
---
Head Start is a federal program that promotes the school readiness of children ages 3 to 5 from low-income families by enhancing their cognitive, social and emotional development. Children from families whose income fall within the Department of Health and Human Services poverty guidelines are given first priority for enrollment.

There is no charge for families that are accepted into the Head Start Program
Head Start provides comprehensive services to enrolled children and their families that include health, nutrition, mental health, parent involvement, and social services. Head Start also provides for the special needs of children with disabilities and severe disabilities.

Head Start emphasizes the role of parents as their child's first and most important teacher. Parents are encouraged to participate in the governing body of Head Start (Policy Council), in the classroom, and in the many special functions that are a part of the program.

Head Start can help working parents obtain additional child care services when needed.
Please call 570-784-1076 for program information and/or registration.
Or contact us at the following link:
Head Start Pre-Enrollment Form

Head Start centers are located at:
Bloomsburg:
Bloomsburg Children's Center
215 East Fifth Street
Bloomsburg, PA 17815
570.784.8618


Bloomsburg:
Town Park Village Center
1310 Ferry Road
Bloomsburg, PA 17815
570.784.8570





Berwick:
Berwick Child & Family Center
500 Line street
Berwick, PA 18603
570.759.6400 ext 3553


Benton:
Benton Head Start
602 Green Acres Road
Benton, PA 17814
570.925.2204


Sullivan County:
Sullivan County Agri. Center
9219 Route 487 STE C
Dushore, PA 18614
570.928.9931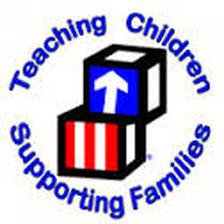 Head Start Philosophy
The Columbia Child Development's Head Start Program strives to provide a nurturing atmosphere which gives respect and support, yet empowers children, parents and staff to reach for and obtain success that benefits themselves and their community.
The Head Start program is built on the premise that all children share certain needs, and that children of low income families, in particular, can benefit from a comprehensive developmental program. By providing a wide range of medical, dental, nutritional, educational and social service assistance, many basic needs can be met. Intervention services, if needed, can begin earlier to help children become more successful.
Through an integrated classroom, the Head Start staff works to bring about:
The improvement of the child's health and physical abilities.
An increase of self confidence, spontaneity, curiosity, and self-discipline which will assist in the healthy development of the child's social and emotional health.
The enhancement of the child's mental processes and skills with particular attention to communication skills
The Columbia-Sullivan Head Start educational program is designed to meet each child's individual needs and builds on existing strengths. The curriculum focuses on developing the whole child to their fullest potential intellectually, socially, emotionally, and physically. The staff views each child as an active learner creating her/his own knowledge through experimentation and exploration. In this child-centered approach, lessons and activities are planned around age appropriate skills and children's interests. Children spend a majority of their day visiting various learning centers. Children are provided with many choices of activities, which range from simple to complex. The Head Start staff believes that through interactions with realistic three-dimensional objects and first-hand experiences, children will construct an understanding of the world around them.

To learn more about the Head Start Program, call or write:

Columbia-Sullivan Head Start
615 Market Street
Bloomsburg, PA 17815
570.784.1076
headstart@ccdppa.org
Facebook Page


Providing the building blocks that children need to be ready for school.