PARENT INVOLVEMENT
Parents of enrolled children may come to visit at any time.
Visitors are always welcome, but please call for an appointment.

The success of children in child care and the success of our services with families
rely on the relationship between parents and program staff.
There are a variety of ways for parents to participate.
Our Child Care program plans various activities throughout the year where parents are our special guests. (Valentine's Tea, Parent's Night Out, Parent Breakfast, and Summer Social)
Parents are invited to help in fundraising drives which supports our center activities.
Parents may volunteer their time on special projects.
Parents are encouraged to help set policy by serving on the Board of Directors.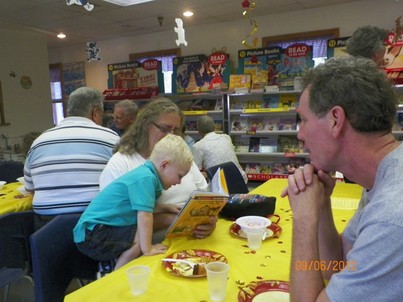 VOLUNTEER POLICY
Volunteer and Visitor Policy

Columbia Child Development Program welcomes families, students, and community members to visit and volunteer at all our centers. Volunteers and Visitors can help teachers with activities, read to students, share a talent or tradition, or simply spend time with their child at school. Volunteers and Visitors are asked to arrange classroom visits with the agency in advance.
The NEW requirements for visiting and volunteering at Columbia Child Development Program are outlined below:

Occasional Visitors
Individuals who plan to occasionally visit a classroom are asked to sign in and out at the Visitor/Volunteer Station and wear a badge while in the center. All Visitors are asked to read and sign a Confidentiality Policy. In addition, if we do not know you, we will ask to see your photo ID. Occasional Visitors no longer need to complete clearances unless they plan to volunteer for more than 2 hours per week.

Regular Volunteers
Individuals who plan to spend more than 2 hours per week with the children at a center are required to complete a Volunteer Packet which includes clearances and a mandated reporter training. Please contact the agency if you would like to complete the Volunteer Packet in order to volunteer more than 2 hours per week. Columbia Child Development staff is available to help with this free process.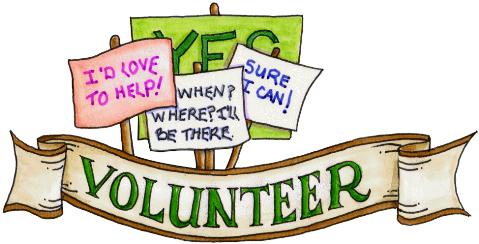 "Never doubt that a small group of thoughtful, committed citizens can change the world;
Indeed, it's the only thing that ever has."
Margaret Mead


Expanding the horizon of quality child care and early learning in a NAEYC Accredited and STAR 4 Program