PARENT INVOLVEMENT
Parents are an essential part of
every
area of Head Start. Parents have an opportunity to be involved in every part of Head Start including program planning, parent education and Head Start operations.
Parents are encouraged to:
Attend workshops and other educational activities that happen through the year. Head Start holds statewide meetings twice a year that parents are encouraged to attend side by side with staff.
Volunteer in the classroom: Participate in planning activities, sharing talents, and assisting in office functions.
Work as paid substitutes: Available to parents who have gone through training, and who have a physical and clearances on file.
Share cultural heritages, interests and talents with children, staff and other parents.
Participate and plan Parent Group monthly meetings. Parents can choose themes such as "Pamper Yourself", budgeting, or plan other topics that are important to families.
Become Policy Council or Committee members. Parents have an opportunity to serve as members on decision making committees in Head Start.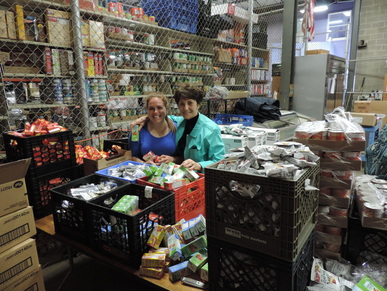 Calling all parents! We need help the first Tuesday of each month packing backpacks at Agape. A backpack of food is sent home weekly with each Head Start child. Please call the manager's office at 570-784-1076 to volunteer.
---
Head Start needs you as part of its team!!

Parent volunteers play an important role in the lives of our
children and families as well as providing a benefit to our program.
---
VOLUNTEER POLICY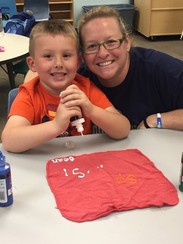 Volunteer and Visitor Policy

Columbia Child Development Program welcomes families, students, and community members to visit and volunteer at all our centers. Volunteers and Visitors can help teachers with activities, read to students, share a talent or tradition, or simply spend time with their child at school. Volunteers and Visitors are asked to arrange classroom visits with the agency in advance.
The NEW requirements for visiting and volunteering at Columbia Child Development Program are outlined below:

Occasional Visitors
Individuals who plan to occasionally visit a classroom are asked to sign in and out at the Visitor/Volunteer Station and wear a badge while in the center. All Visitors are asked to read and sign a Confidentiality Policy. In addition, if we do not know you, we will ask to see your photo ID. Occasional Visitors no longer need to complete clearances unless they plan to volunteer for more than 2 hours per week.

Regular Volunteers
Individuals who plan to spend more than 2 hours per week with the children at a center are required to complete a Volunteer Packet which includes clearances and a mandated reporter training. Please contact the agency if you would like to complete the Volunteer Packet in order to volunteer more than 2 hours per week. Columbia Child Development staff is available to help with this free process.

---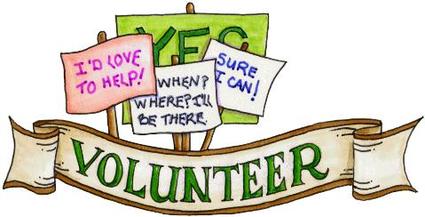 ---
PARENT MEETINGS
Parent meetings are held on a monthly basis for each center. They include time to talk with other parents, business meetings, and speakers on a variety of topics that are chosen by parents.

Parent Committees provide every parent of an enrolled child with the opportunity to assist in the development of activities that address their interests and needs and that support the education and healthy development of their children.

All parents are notified of the meetings by flyers. All parents are welcomed and encouraged to become active members in their center committees.
YOU'RE INVITED!!!
---


POLICY COUNCIL
Policy Council is the Head Start Program's governing body made up of parents and community representation with the authority and opportunity to participate in shared decision-making concerning all program matters.

Head Start relies heavily on families and community members to strengthen its programs. Parents can participate in program policy and decision making by joining Policy Council.

The Head Start Policy Council is made up of parents and community representatives. Members have broad authority and review both the policy goals and the day-to-day operations of Head Start Centers, including the establishment of enrollment criteria, the hiring and firing of staff, budgeting, and fund raising.

Policy Council members are elected from the Parent Group at each center to represent their center on Policy Council. They report to Policy Council on the highlights of the monthly parent meetings and inform the parent groups of the important issues discussed at Policy Council.

The majority (51%) of Policy Council members must be parents of current Head Start children.

Policy council members have the opportunity to attend a Fall training with other Head Start parents from nearby communities and also to attend state Head Start meetings. All members will be selected and voted in at the October meeting. Policy Council officers are voted in at the April meeting.

Policy Council meets the third Tuesday of every month except in July. The meetings will be scheduled at different locations and times to accommodate members.

---